Professional Indoor Surveillance with Superb UXGA Quality
PLANET has launched the ICA-HM101, the 2 mega-pixel PoE Cube IP Camera, to meet world market demands as it delivers high-quality image at a maximum resolution of UXGA (1600 x 1200) with its built-in high performance 2 mega-pixel CMOS sensor. Integrated with the H.264 video compression technology, the ICA-HM101 can compress the video size to a smaller one for users to transfer the mega-pixel image through Internet easily. The ICA-HM101 supports Multi-Profile and able to generate H.264 / MPEG-4 and M-JPEG streaming to different users at the same time. It allows up to 20 users to access the ICA-HM101 simultaneously. With this state-of-the-art design, the ICA-HM101 is considered the best to fit in with various network environments.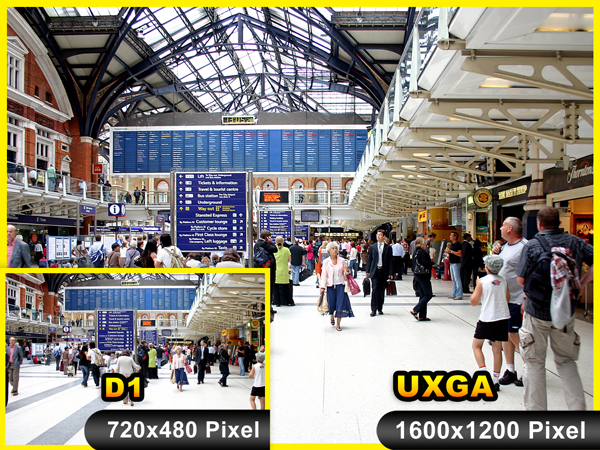 Day & Night Surveillance
The ICA-HM101 brings the clearest vision at night by featuring 0.5 lux illumination and the 12 white-light LEDs built around the lens. It offers color pictures both in the day time and night time with the built-in CMOS sensor supporting up to 10 meters. The ICA-HM101 also uses new High-Light LED to provide greater performance in the dark and longer life of LED.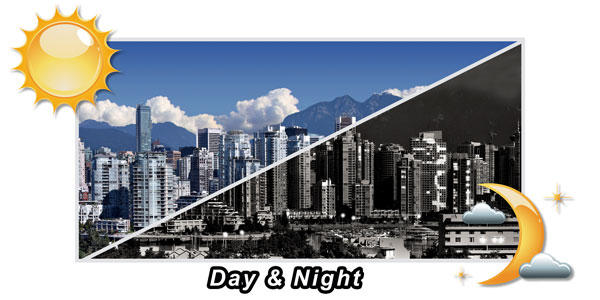 Exceptional Image Quality
Together with powerful image processing attributes like 3D Digital Noise Reduction (3DNR) technology, the ICA-HM101 is able to remove noises from video signal. Thus, it brings an extremely clear and exquisite picture quality even under any challenging lighting conditions.

Passive Infrared (PIR) Sensor
The ICA-HM101 is designed with a built-in Passive InfraRed (PIR) motion detection sensor able to detect movement as far as 6 meters away. When people pass by or an emergency happens in a specified area, the ICA-HM101 will "detect" and start recording automatically. With the additional function of alarm notification, it can send an e-mail alert or the captured images via FTP upload to a designated storage server.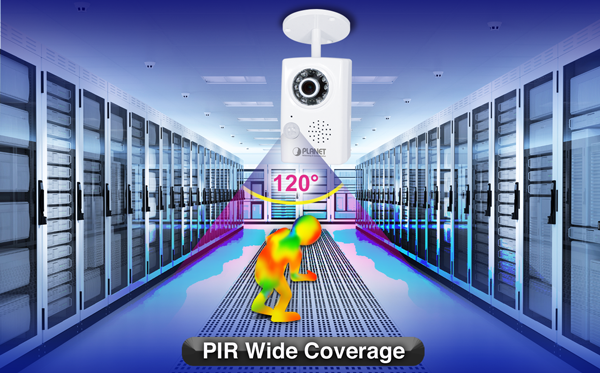 Advanced Event Management
Supporting Store-to-NAS function, the ICA-HM101 can work alone and save the video file to a NAS directly, which can save the PC resource and keep monitoring the environment for motion detection at 7/24. It also offers 2-way audio surveillance; therefore, the administrator can speak to anyone at the ICA-HM101 remote site with a speaker connected. In addition, the ICA-HM101 supports inputs/outputs to connect with external devices such as door sensors and relays to activate light or close doors.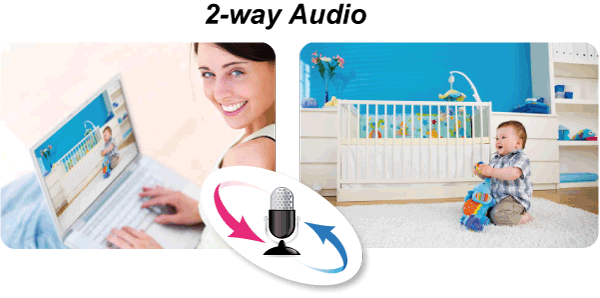 Flexible Installation and Power Functionality
The ICA-HM101 incorporates IEEE 802.3af Power over Ethernet standard and able to be powered via the network cable from a PoE power sourcing equipment such as PoE switch and PoE injector. It thus eliminates the need for extra power cables and reduces installation costs while increases the deployment flexibility. The ICA-HM101 is ONVIF compliant and interoperable with other brands in the market. It also includes 64-CH central management software for ease of maintenance and remote monitoring. The ICA-HM101 is indisputably the ideal choice for reliable and high performance surveillance.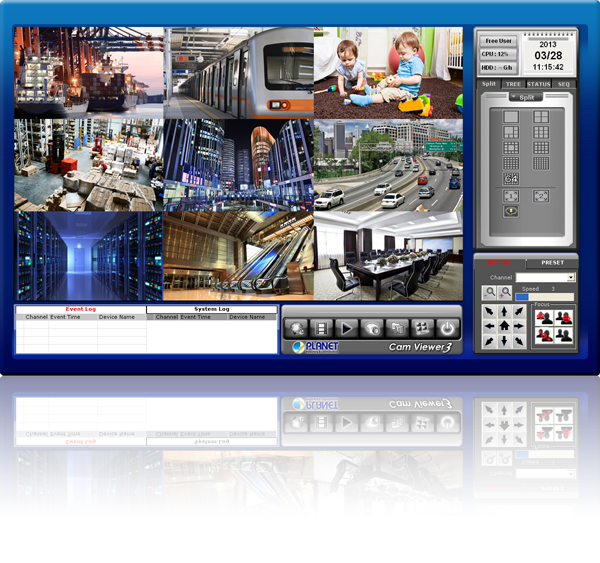 PLANET ICA-HM101 is a cost-effective network camera designed for home monitoring. It provides clear identification of objects and people, so it also perfectly satisfies surveillance needs from all aspects such as small businesses, boutiques, restaurants, hotels, and residences, etc.