The Scodeno XPTN-9000-65-1GX8GT-X switch is a 1 port 1000Base-X and 8 port 10/100/1000Base-T Industrial Ethernet
Switche for Din-Rail mounting.
Through the fanless heat dissipation circuit design, the switch has a wide range of working environment temperature and a high protection level.
The Scodeno XPTN-9000-65-1GX8GT-X industrial switch provides an excellent industrial quality with high/low temperature resistance and
lightning protection, with these qualities the switch enhances the reliability and safety of industrial networks.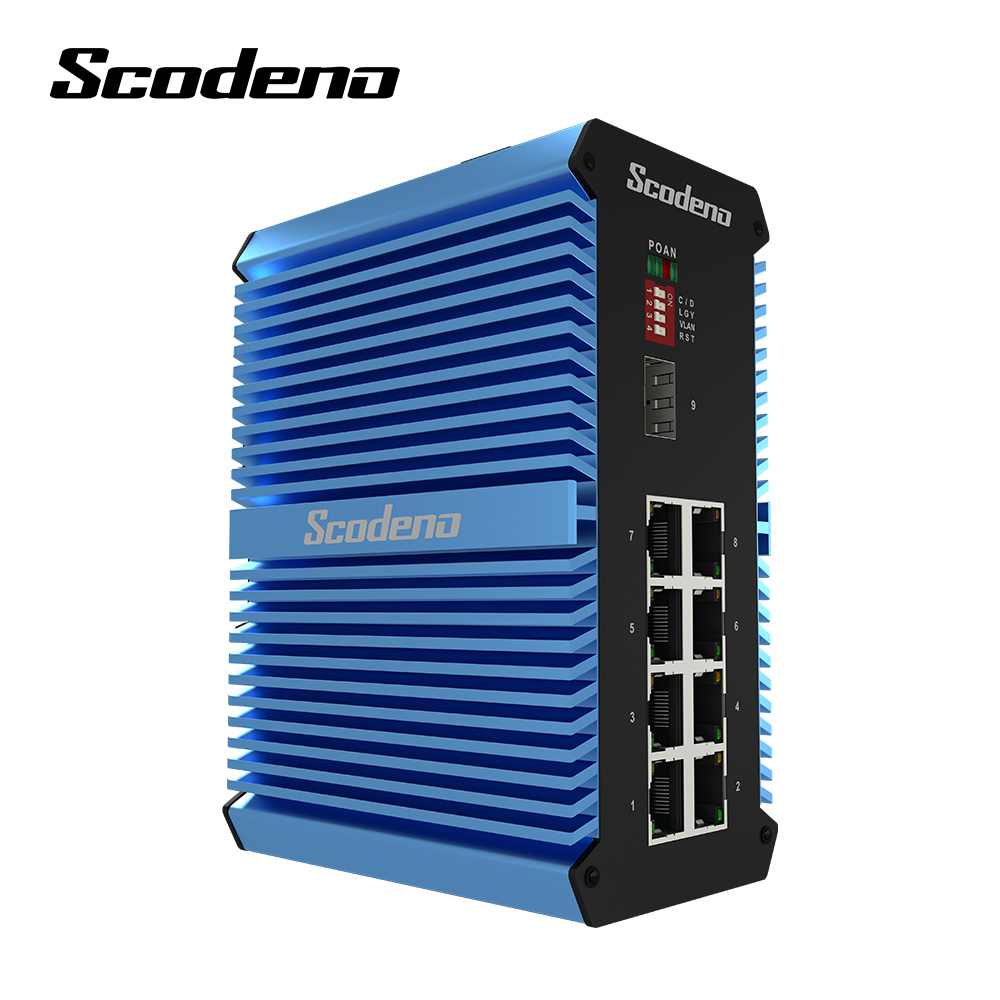 Therefore the unit can better meet the deployment requirements of rail transit, safe city, intelligent
transportation, outdoor monitoring and other harsh environments.